Managed Care Industry Specialists at your service
Management Liability and specialty insurance products for the Managed Care Industry are unique within the insurance market for financial products. CIS provides specialized knowledge, expertise and singular focus on the Managed Care Industry niche to producers and clients. This expertise and resources are needed to address the complexities inherent in the ever changing Managed Care Industry. The staff at CIS combines their unique and in-depth knowledge of the Managed Care Industry with a combined 100 years of experience working in the Management Liability and specialty insurance products marketplace. This unique combination enables preparation of innovative solutions for insured's coverage needs and the ability to tailor program offerings to the individual risk exposures of the client.
CIS stays current on the issues and exposures impacting the Managed Care Industry and Management Liability specialty products through involvement with national professional liability insurance organizations and industry related conferences and functions. CIS is a pioneer in the development and implementation of new products and services for producers and clients. This vision and innovative spirit has enabled unique solutions meeting the needs of producers and clients in the ever changing Managed Care environment. In 2010, CIS worked with Travelers to introduce a new primary admitted Managed Care E&O coverage that utilizes the same Common Terms and Conditions as Travelers Wrap+ Modular Policy. In 2015, CIS added Travelers CyberRisk policy to round out the list of product offerings, making CIS a one-stop shop for all the management liability needs of a Managed Care Organization.
CIS targets all sizes of non-profit organizations and private or publicly traded companies in the Managed Care Industry, including start-ups and venture capital supported companies. Targeted organizations include those with stable management, experience and expertise in their chosen markets, effective risk management, competitive products and consistent profitable results. CIS can offer up to $30 million in Managed care E&O capacity from highly respected A.M. Best "A++", "A+", and "A" rated companies.
CIS works with many producers and brokers that demonstrate knowledge and expertise in the placement of these products, some of which are written on Excess and Surplus Lines paper.
All products are available on both a primary and a follow form excess basis.
The Managed Care Industry includes the following types of organizations:
All HMO's, PPO's, POS and Indemnity Plans
Vision, Dental and Prescription Drug Plans
Prescription Benefit Managers
Health Insurance Exchanges
Consumer Operated and Oriented Plans (Co-ops)
Physician Practice Management Companies
Credentialing / Peer Review / Utilization Review Organizations
TPA's that provide health claims processing
Self-funded plans / Medicare / Medicaid plans
Network Management / Provider Services / Purchasing Groups
Medical Groups and Independent Physician Groups
Physician Hospital Organizations
Administrative Services Only Organizations
Case or Disease Management Companies
Billing, Coding and Claim repricing organizations
QIO's Quality Improvement Organizations
"Nothing stated herein affects the terms, conditions and coverages of any insurance policy or bond issued by any of the referenced insurers, nor does it imply that coverage does or does not exist for any particular claim or type of claim under any such policy or bond."
Coverage underwritten by Travelers Casualty and Surety Company of America and its property casualty affiliates, Hartford, CT 06183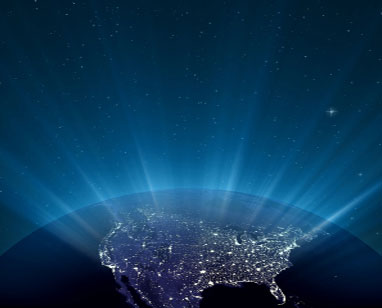 CIS specializes in the following Managed Care Industry Management Liability and Specialty Products: